I'm just going to come out and mention what most of us were thinking while watching trailers for 'Rough Night.'
Yaaas! 'The Hangover' with some crazy white bitches: Scarlet Johanson, Jillian Bell, Zoë Kravitz, Kate McKinnon and Ilana Glazer. 
And…
Isn't there another movie coming out soon with the same concept but staring all black ladies? Yes, that's 'Girls Trip!'
Most of us hoped 'Rough Night' would be the 'Bridesmaids' of 2017, or at least a good follow-up after watching 'Bad Moms.' But alas! 'Rough Night' was not the feminine-fueled, laugh-out-loud comedy promised or the epic adventure I expected.
No hilarious excursions through the wild nightlife of Miami, slews of mischievous characters or plot-pushing, split-second decisions. The movie was more of a hectic sleepover with a pinch of awkward comedy tossed in.
Jess (Johanson) and Alice (Bell) are best friends from college– at least in Alice's mind. But over the years, the women's friendship has started to whither because; one, Alice is overly possessive and freaking annoying; and two, adulting is time consuming.
In a last ditch effort, Alice attempts to revive their relationship with a life-changing bachelorette party in Miami and lots of selfies.
Alice manages to pull Jess away from her boring life as a politician, but gets clam jammed last-minute by Jess' foreign friend Pippa (McKinnon)— creating more chick-flick drama!
And the quick jolt of cocaine doesn't save the night from getting worse. The group accidentally murders a male stripper, leading to multiple failed attempts at hiding the body and all possible evidence.
Total bummer.
Another mood dampener: Johanson and Bell's funniest jokes are in the trailer.
Most of the movie takes place inside a glass house, which I'm assuming is located in the horniest neighborhood in all of South Beach. The unseen homeowner has a penchant for rough, kicky sex and his neighbors Pietro (Ty Burell) and Lea (Demi Moore) are no less prude. (Side Note: Burell's role in this film will irreversibly taint your view of Phil Dunphy.)
The b-story follows Jess' fiance (Paul W. Downs) — a man arguably too in touch with his sensitive side — as he hits the road dressed in an adult diaper on a trip to win back the love of his life. Surprisingly, Peter provided more humor for the movie than all of the main characters put together.
Sad Astronaut-ing it all the way!
(That'll make more sense when you watch 'Rough Night' on Netflix in the next few months.)
Unsurprisingly, the film invests a significant amount of time setting up scenes that do little to enrich the story and serve only as puns that I'm assuming were co-written by 13-year-old students from a boys-only school.
Once the shenanigans are over, the movie makes a sloppy clean-up during the last 20 minutes to semi-tie up any loose strings. Yikes! You took almost two hours to tell the damn story— what gives?!
Still, I wouldn't say it's the worst movie in theaters this summer.
'Rough Night' did have a few jokes that were edgy enough to warrant an awkward silence from the audience, and individually the characters were amusing. Plus, the friend-tipede is sickeningly adorable!
But, put it up there with 'Hangover?' Nah, more like hang up.*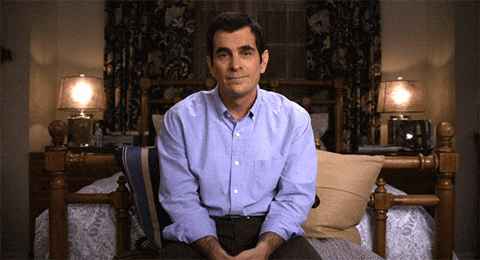 *Yes! I wrote this line first before writing any other parts of this review. 😀